As a content writer for a digital agency, I spend my days researching and writing blog posts, articles, website copy, Twitter and Facebook posts and thinking about content strategies for a broad range of clients (I'm an excellent dinner party guest, by the way. Need to know about foreign exchange? I'm all over it. How about the hottest secret European summer spots? I've done my research).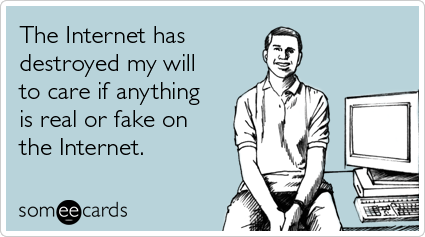 While my specialty is writing, the content we provide is infused with other expertise borrowed from the different arms of our business – the SEO, PPC and social media teams.  This means that when Google rolls out a new algorithm, or Facebook changes their rules and guidelines we also hear about it and adjust and rework content accordingly.
Our ears pricked up when Google rolled out their Panda algorithm updates, which aimed to limit the ranking of poor quality sites by mainly looking at their content. In Google's original post announcing Panda, they explained:
"This update is designed to reduce rankings for low quality sites—sites which are low-value add for users, copy content from other websites or sites that are just not very useful. At the same time, it will provide better rankings for high quality sites—sites with original content and information such as research, in-depth reports, thoughtful analysis and so on."
In the months since the first Panda update, and then the second, Google has given hints as to how sites can ensure their content is perceived by Google as high quality (my colleague Wai wrote an excelling post on this recently).
But as someone who does not profess to be a SEO or Google expert, it's easy for me to get bogged down in the swamp of jargon, guidelines, speculation and commentary around such changes. So – what is the most simplified point I make of all this?
Be original. They say that imitation is the sincerest form of flattery – but not on the internet. Duplicate content is a sure-fire way to see your Google listings drop drastically, as is a low percentage of original content on your site. We know this now, so don't try and 'cheat the system'! Don't replicate your content on multiple pages on your website, or even worse, copy the content from elsewhere. It may take longer and require time and resources, but content for your website must be created from scratch.
However, as Wai pointed out in her earlier blog post (link above), "Google is a search engine, not a publisher" and while it can perceive the quality of your content and direct traffic to your website and boost organic search results,  there are other important reasons to create original content on your website.
It's all very well for Google to recognise your content as original and high quality, but your customers and site visitors must as well. It is genuinely unique, interesting and valuable content that will keep your customers there.
Once you know this, you have to think about what kind of content is likely to satisfy the Google panda, and the interests of your customers. Here are a few ideas:
Case studies – offer insight by relaying and explaining the facts from a specific business case/example

Industry research – conduct your own and publish it online
Interviews and profiles – adds a personal touch to content which heightens engagement

Product reviews/analysis – unique content that is a service of value to customers

News articles/analysis – be a thought leader in this area
Videos – highly engaging content and 50 times more likely to rank in search.
Do you have any other suggestions for what type of content satisfies Google and customers?